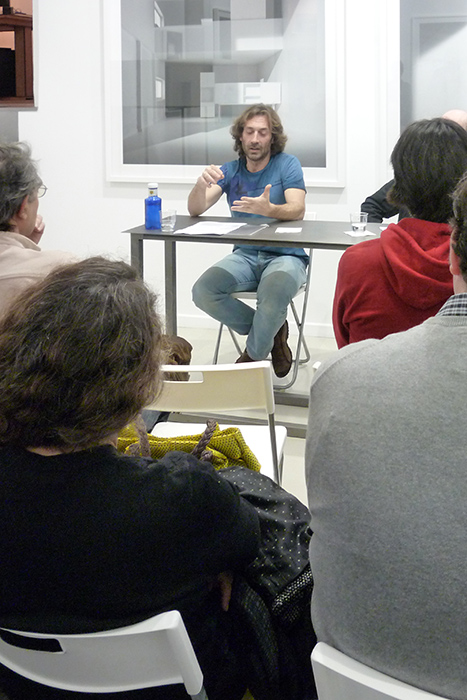 Fernando Puche give photographic courses and workshops to those associations or schools of photography interested in a deep learning about creative process and basic questions to create a personal work. The goal in these workshops consist in developing the reflection ability of the students about their own work and show that be creative doesn't depend on equipment nor place. It depends mainly on the ability to imagine new photographs always starting from our memory. So, the workshops try to deep in the factors that slow down the photographer creativity and the ways we have to go forward a more imaginative work. The goal is also that each student can enrich visually the way to look at this world around.
UPCOMING EVENTS
CONFERENCE: IDENTIDAD FOTOGRÁFICA Y ABORÍGENES AUSTRALIANOS
REAL SOCIEDAD FOTOGRÁFICA  /  C/ TRES PECES Nº 2  /  28012 MADRID
THURSDAY, NOVEMBER 14th, 2019  /  7:30 pm  /  FREE ADMISSION
Desde tiempos ancestrales el ser humano ha sentido la necesidad de darle un significado a lo que vivía a través de diferentes narraciones. No podemos evitarlo, somos contadores de historias. Los aborígenes australianos han ido transmitiéndose canciones desde hace miles de años, y en otras partes del mundo seguimos haciéndolo en la actualidad con distintos protagonistas pero con idéntico objetivo: sentir que formamos parte de algo más grande que nosotros. Esta conferencia habla de ese proceso fascinante de construcción de relatos en el que todos, fotógrafos incluidos, vivimos inmersos y que condiciona la forma en que nos percibimos como autores y como personas.